I followed the instructions to a tee. The only modification was that I used a football to attach the cord rather than serve it in the down bus cable (I got lazy).
As with any drop rest timing is key. After I set up the rest and adjusted for center shot and elevation, I simply put just enough slack in the pull cord so the rest was coming to the FULL UP position about the last 1 inch or so of draw. That way if you get a little "creep" the arrow will still be launched from the full up position. But you do not want the rest coming up to early because that will put to much pressure on the downward bus cable and cause a delay in the drop and may cause cam timing issues.
It is also important to have the cord attached about 4 inches or so below the riser shelf when the bow is not drawn back (per DMI). I like to tie the pull cord about level with the bottom of the handle. This will ensure a quick drop of the rest.
The rest took all of about 10 minutes to set up. I found that this rest provided more than enough clearance for the FOB or vanes. I have shot the rest about 50 times and all works great.
With my set up I also had plenty of room for the rubber arrow holder/guide without modifications. With some set ups, you may need to trim the arrow guide down a bit for FOBs.
Paul Morris
Pull cord placement
[img]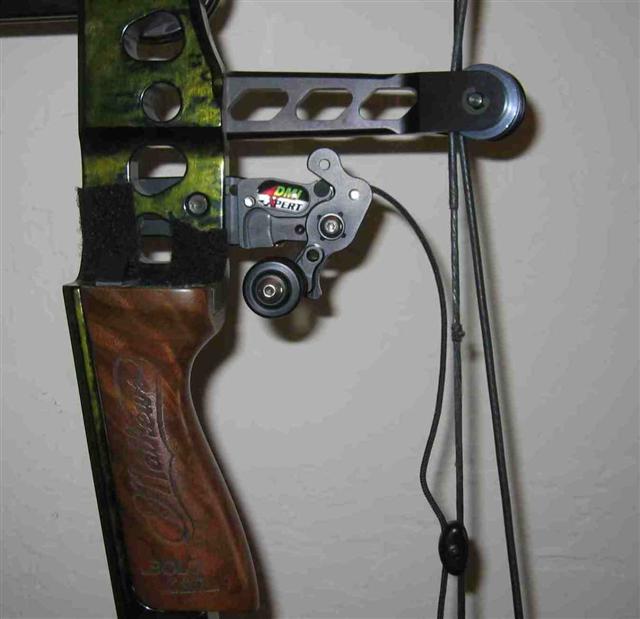 [/img]
Rest in full up position
[img]
[/img]
Clearance over rest Plenty!
[img]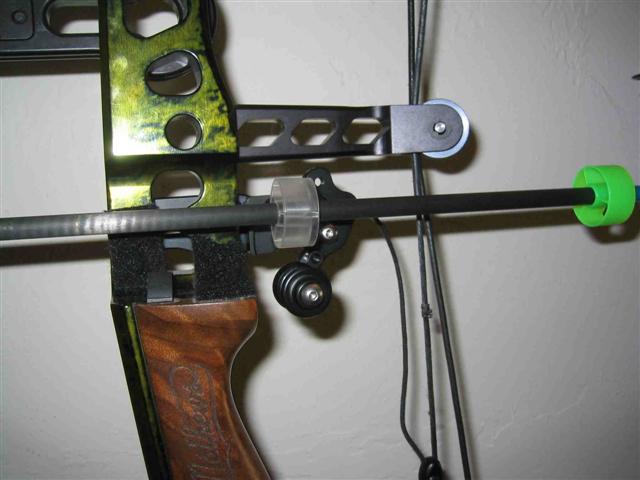 [/img]
Clearance over arrow holder (not modified)
[img]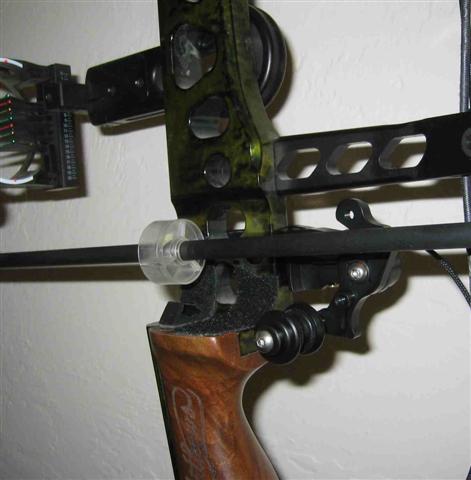 [/img]