We have had mixed results with this rest and FOBs. I would say about 75% of the folks who tried the FOBs did not clear the crab claws.
The good folks at VBG were nice enough to trade FOBs for a KAZ rest. Without having one in my hands and setting one up myself, I was not providing the customer service I would like. Here is what I did;
I set the rest up per instruction with the exception of the attachment point of the pull cord. The VBG recommends on the Mathews bow to tie the pull cord just below the serving on the down bus cable. That would have been above the rest. I like to tie the pull cord to a point level with the bottom of the handle/grip when the bow is not pulled back. This is how I have set all the rest I have tested (Whammy, Muzzy and Limb Driver excluded).
My thoughts are that the more parallel the pull cord is to the down bus cable the better. I like try to avoid pulling the bus cable to the riser as much as possible. Also, having the pull cord tied lower, speeds the drop because the cord being more parallel to the down bus cable reacts quicker than if it were tied up closer to the rest.
Also, the other adjustment I made was to back out the micro height adjustment screw all the way out to provide as much lift/drop as possible. As you can see by the photos, the FOB had plenty of clearance after this adjustment.
The timing was set so the rest came to the FULL UP position at the last 1 inch or so at full draw. I like to allow me to have a little creep without the rest moving. That way if you are holding back on a big bull Elk waiting a minute for him to take the one more step, if you get a little creep from holding so long, the rest will still be all the way up.
I would also suggest for FOBs and non-roller guide bows to tie the pull cord to the down bus cable rather than the cable slide for the same reasons mentioned above.
Took about 15 minutes to set up and shot great! Weather you shoot FOBs or vanes, having full drop clearance is a good thing.
So I proclaim the KAZ and FOBs work very well together.
Micro height adjustment (Back screw all the way out for Max lift)
[img]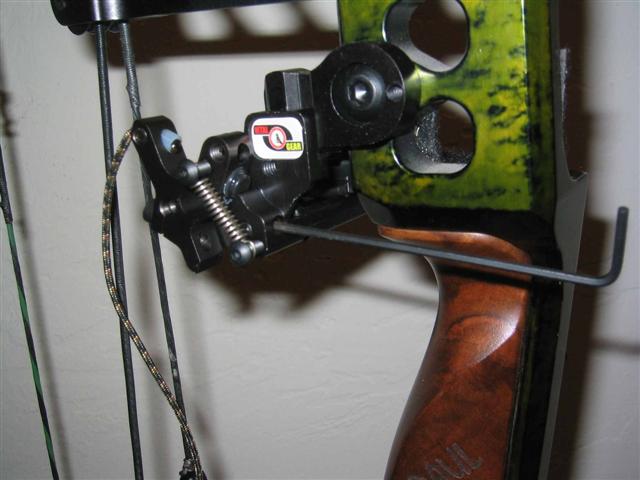 [/img]
Pull Cord location
[img]
[/img]
Rest adjusted for maximum lift
[img]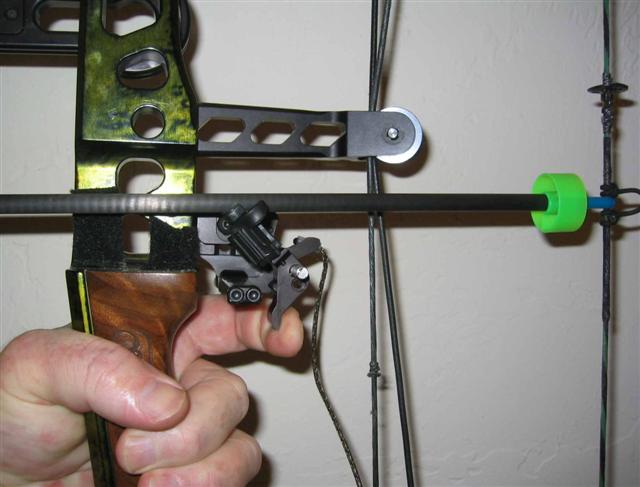 [/img]
Arrow captive position
[img]
[/img]
FOB clearance (plenty!)
[img]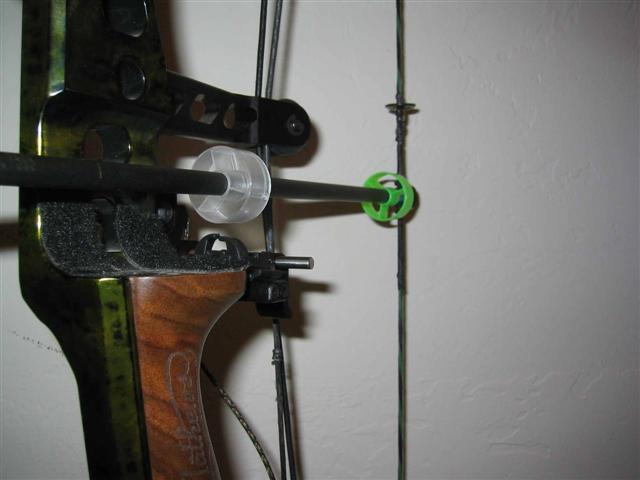 [/img][img]