The Ripcord has proven to be easy to set up and very FOB friendly and we have not had many problems with this rest. However I did just get an email from a guy who was making contact with forks. Turns out the rest was adjusted so the rest was at the full up position about 6-8 inches before full draw. Yikes would that cause problems! The shop that set the rest up must have thought having the rest stay up that long would be a good thing. He also was having issues with the cable fraying. No doubt the result of all the pressure applied to the down bus cable on the cable slide.
After hearing this, I decided to set up a new Ripcord rest (again). I just followed the instructions to a tee. The two most critical things I found was to have the attachment cord tied to the down bus cable at about a 45 degree angle to the rest when AT FULL DRAW (per instructions).
Also it is VERY important to make sure the cord has just the right amount of slack so at the last part of the draw, the pull cord disengages the lock up and the rest falls when you SLOWLY let the rest down. All I did was put to much slack in the pull cord at first, lock the fork in the up position and pulled the bow back to full draw and slowly let down (the rest did NOT drop). Then I took a little slack out (about 1/8 inch) and repeated this procedure until when I let down from full draw, the fork was disengaged and dropped. (again, just per instructions). After all is said and done, check from full draw and make sure the rest does not move until about 1 inch of arrow travel.
If you use the rubber peel and stick arrow guide that mounts on the riser shelf, it may need to be trimmed down a bit for clearance. Those arrow guides/holder give us the most troubles!
The whole set up took all of 15 minutes. Plenty of clearance and shot great! Very easy rest to set up and FOB friendly.
I encourage folks to set up the rest themselves. So far with each rest I have tested, as long as you follow the instructions, everything works great.
If you have a shop set up the rest, please make sure and ask them to save the instructions, packaging and and all the spare parts. That way you can double check things.
Here are the photos of my set up.
Pull cord placement
[img]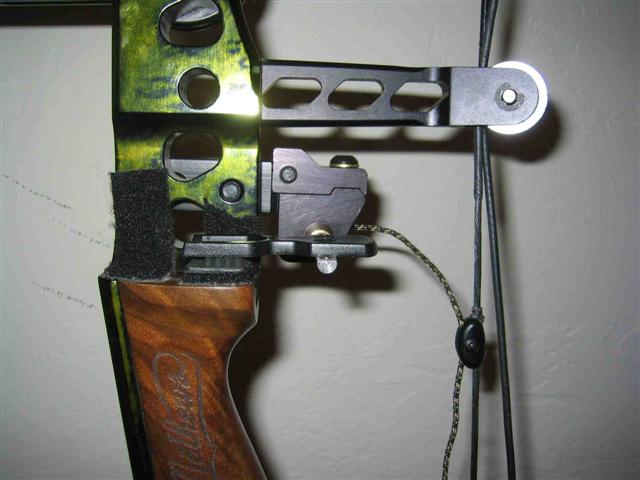 [/img]
Rest in up position
[img]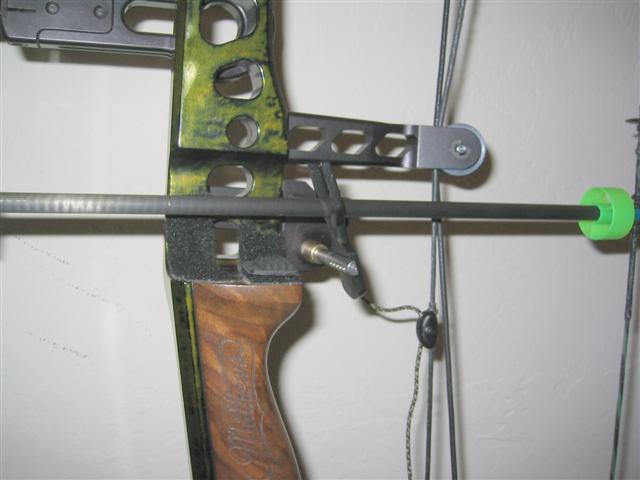 [/img]
Clearance over rest and top bar Plenty!
[img]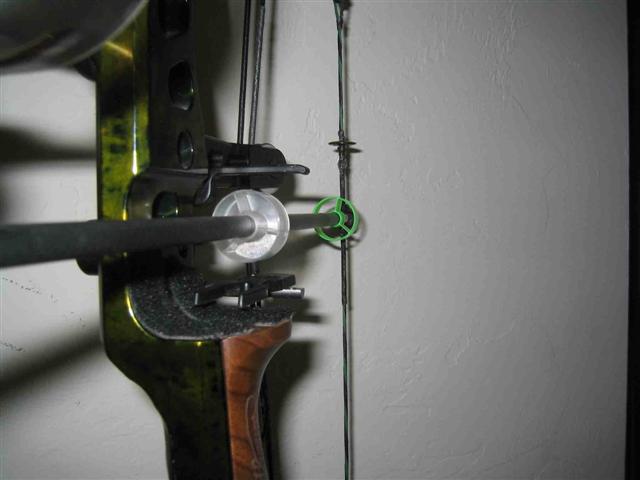 [/img]