Some folks have had issues with this rest and FOBs so I had to see for myself how FOB friendly this rest was.
I just followed the instructions. With the exception of a few additional tips I got from Kevin at QAD.
There are three critical things to look at is.
1. Using the TL1 fork is a must. It provides about an extra 1/8 of drop. . The TL1 launcher was included with your rest but not installed when you purchased the rest. It is stamped TL1 just above the mounting holes. The TL1 will raise your arrow by 1/8 inch so you will need to lower the rest by the same amount (if you have the room) or raise the nock set by 1/8. If you have any questions about this call me right away. If the shop did not give it back to you when they set it up, ask them for one they should have a pile. If you call QAD they are very nice about taking care of the customers. You can get one from them also if needed.
2. The pull cord should be tied just about level with the bottom of the handle/grip when the bow is not drawn back
3. Make sure the rest is coming to the FULL UP (90 degree hard stop) about 1 1/2 inches from full draw.
It took my all of about 20 minutes to set the rest up. I verified the timing by assuring the rest was at the hard stop (90 degree) at full draw. Then I SLOWLY let the bow down to make sure the forks did not move until I let down about 1 1/2 to 2 inches.
Tying the pull cord about level with the bottom is important for a quick drop.
Having the forks come to the full up 90 degree hard stop 1 1/2 to 2 inches before full draw is VERY important to make sure there is enough momentum to drive the fork down. The QAD has the feature of staying up if you slowly let down. If you have the rest timed to quick, if you get any creep, the rest may want to stay up. Bad thing with FOBs! Or a fletch for that matter.
If you use the rubber peel and stick arrow guide that mounts on the riser shelf, it may need to be trimmed down a bit for clearance. Those arrow guides/holder give us the most troubles!
Thank you Kevin for the tuning tips
I have shot the bow about 50 times and love it! The QAD is very FOB friendly.
Paul Morris
Cord placement
[img]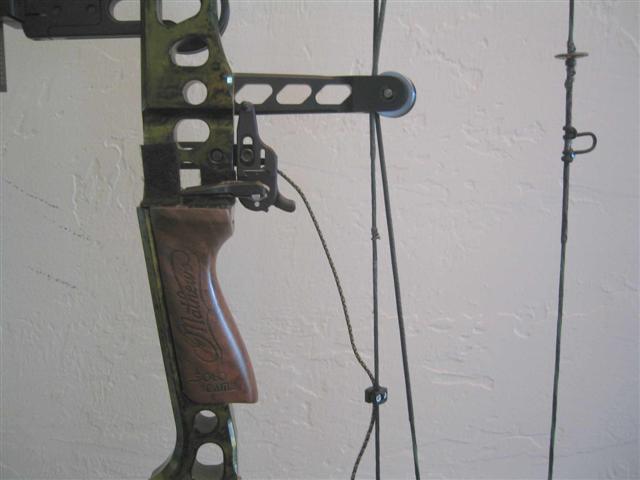 [/img]
Clearance over rest and top bar. Tons (as long as you use the TL1 laucher)
[img]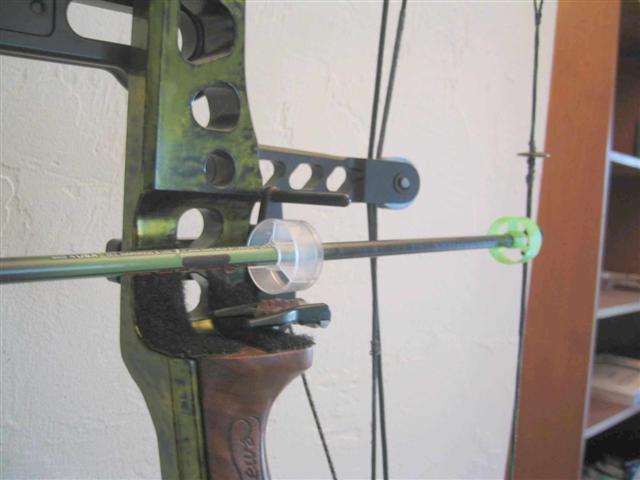 [/img]